Rapport du 1Lt Carl C Colson (page6 du MACR):
Lt Butcher, flight leader for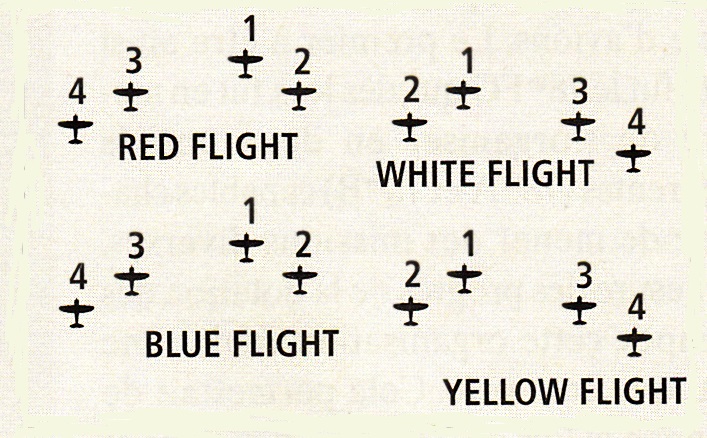 Formations chasseurs - Photo du "Fana de l'Aviation" HS n°54Yellow
flight, was making a second pass on an enemy airdrome near Biarritz when he was hit by ground fire. His ship did a snap roll and he flew South for about two minutes.
I contacted him on the radio and he said that he was hit rather badly. I asked him if he could gain altitude and bail out, but he said that he could not. Lt Butcher suddenly made a 360 degree circle and said that he was going to crash land. I saw Lt Butcher crash into the side of a hill. The ship broke in two behind the cocppit. I circled the ship twice observing Lt Butcher slumped over the cockpit obviously knocked out.
Missions du 27/03/1944 sur
www.absa3945.com
Photo de Chester J Butcher sur
www.americanairmuseum.com
(lien communiqué par R Sobinski)
Droits d'auteur enregistrés,
www.copyrightdepot.com
sous le numéro 00051925
Explications des menus par passage du curseur sur les menus - English translation by passage of the cursor (toolstips) - Fonds d'écran : www.malysvet.net